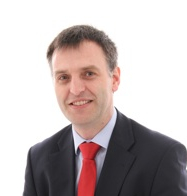 I graduated as a doctor from Newcastle University in 1992 and trained as an orthopaedic specialist on the Wessex Rotation. I completed my training with a fellowship in shoulder and elbow surgery in France, working with Professor Boileau, one of the world's leading arthroscopic shoulder surgeons. This allowed me to learn the latest keyhole techniques from a recognised master.
I was appointed as a Consultant Orthopaedic Surgeon at Queen Alexandra Hospital Portsmouth in 2004 and have been the Clinical Lead for Shoulder and Elbow Surgery since 2011.
My orthopaedic practice is now exclusively Elbow and Shoulder Surgery. I perform the vast majority of operations arthroscopically (using keyhole techniques).
I am a member of the British Elbow and Shoulder Society and of the British Orthopaedic Association.
My research interests include arthroscopic rotator cuff repair and reverse geometry total shoulder replacement. I was awarded the Neer Award for Shoulder Surgery by the American Shoulder and Elbow Society in 2005 for my work on the latter. I also wrote the chapter on reverse geometry shoulder replacement in the Oxford Textbook of Trauma and Orthopaedics. I am currently involved in setting up a multicentre trial looking at accelerated rehabilitation following arthroscopic rotator cuff repair.